I just remembered something that some of you might find useful. I felted this bag in the washing machine inside a pillow case. While it was felting, I took it out every 10 minutes or so and straightened it out. The bump rows needed a bit of attention and fiddling with, as they had a tendency to get stuck to the rest of the bag especially in the rows above and below the bumps.
Another thing that may be useful, especially for blocking the bag, is what to pad the bag with while it is drying. I used two empty ice cream containers and three lids which luckily were the perfect size for my bag.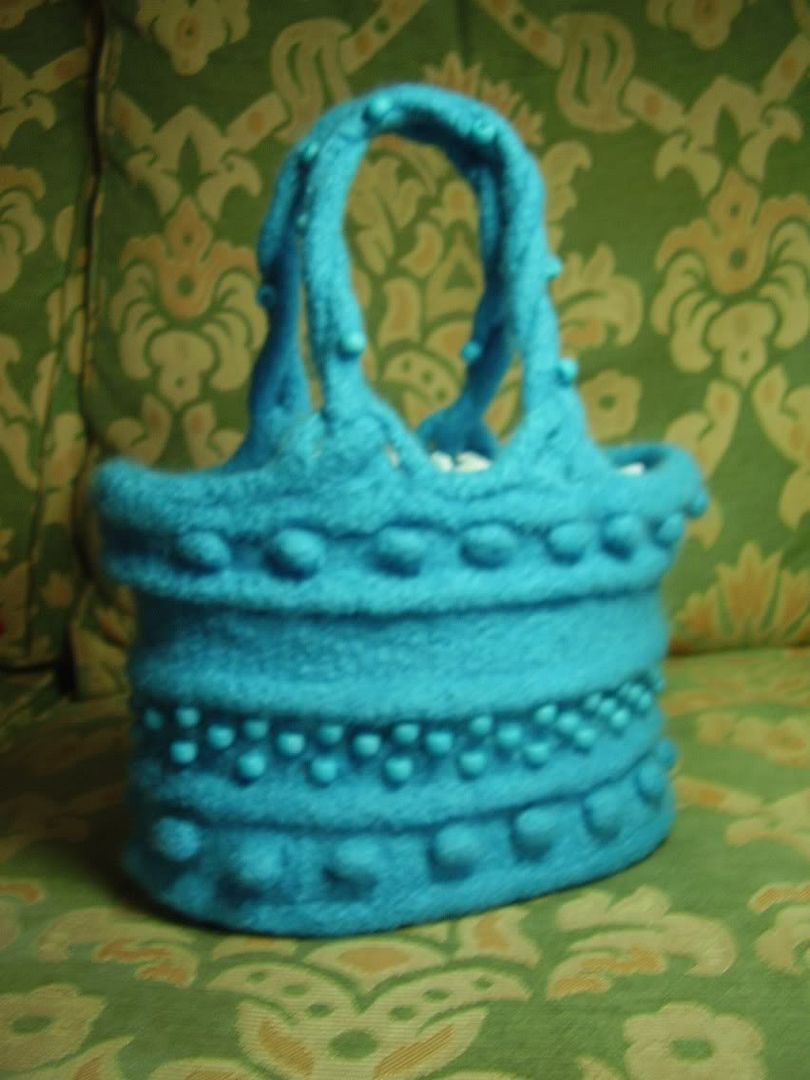 When the bag was felted, I slapped it about in a dry towel for a few minutes to absorb any excess water.
Then I placed one of the lids in the base of the bag, stacked two of the containers on top of each other, placing a second lid in between them to push one of the bump rows out. Finally, I added one more lid to push out the top bump.
Obviously it depends on how big your bag comes out but in my case the container worked like a dream.
Good luck with yours!