Here she is - my latest work of art. My B4 Bag is knit, felted and drying out as we speak. I am extremely pleased with this little beauty. It's the first time I have a) knit bobbles, b) knit with beads, c) created bump rows on my needles and d) created such a lovely I-cord handle.
I absoultely love this bag. It took me 5 days to knit and I enjoyed every minute of it. It took about 250yds of wool at most, and that includes the handles! I imagined that with the bumps, bobbles and twisted I-cords it would be a wool thirsty project but not so.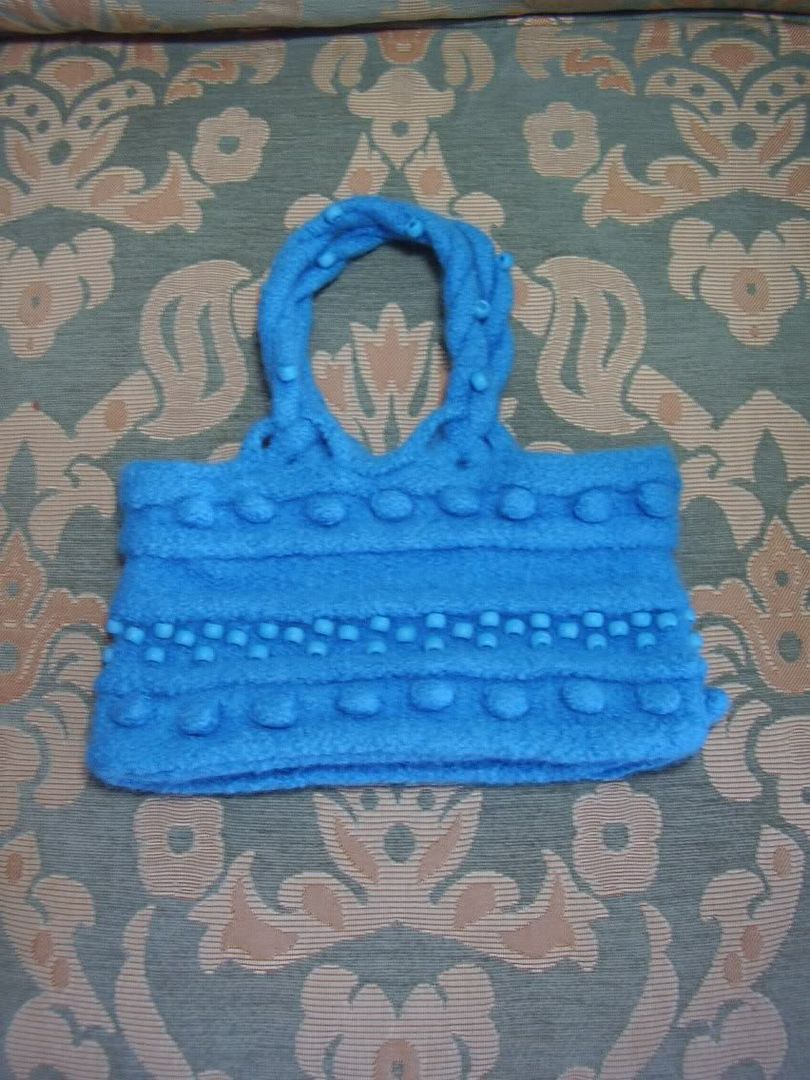 The bag felted beautifully and I have been rewarded with a lovely firm fabric. Even the handles are standing up (which is a first for me as my I-cords are usually impotent!). I am a bit of a wreckless felter and rarely check the progress once I put it in the washing machine. It's such a fun process: pop in an elephant and out pops a mouse! Ok, it's not that extreme but I still like the surprise at the end.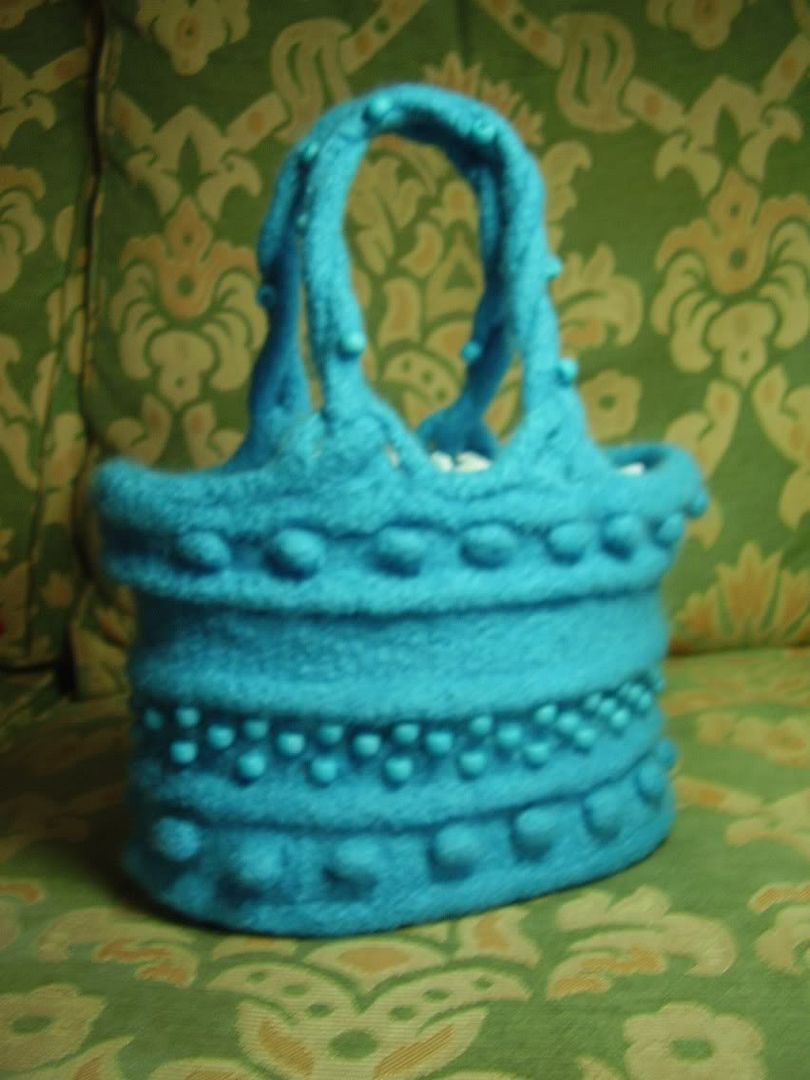 There will be additional information about my bag available on the
B4 Bag KAL
.
So, enjoy the pictures of the FO and if you would like a copy of the pattern, please visit the
B4 Bag Site
, which incidentally, is owned by Trish Bloom aka Knitiot. Purchase and contact details are available there, together with photos of even more finished bags.