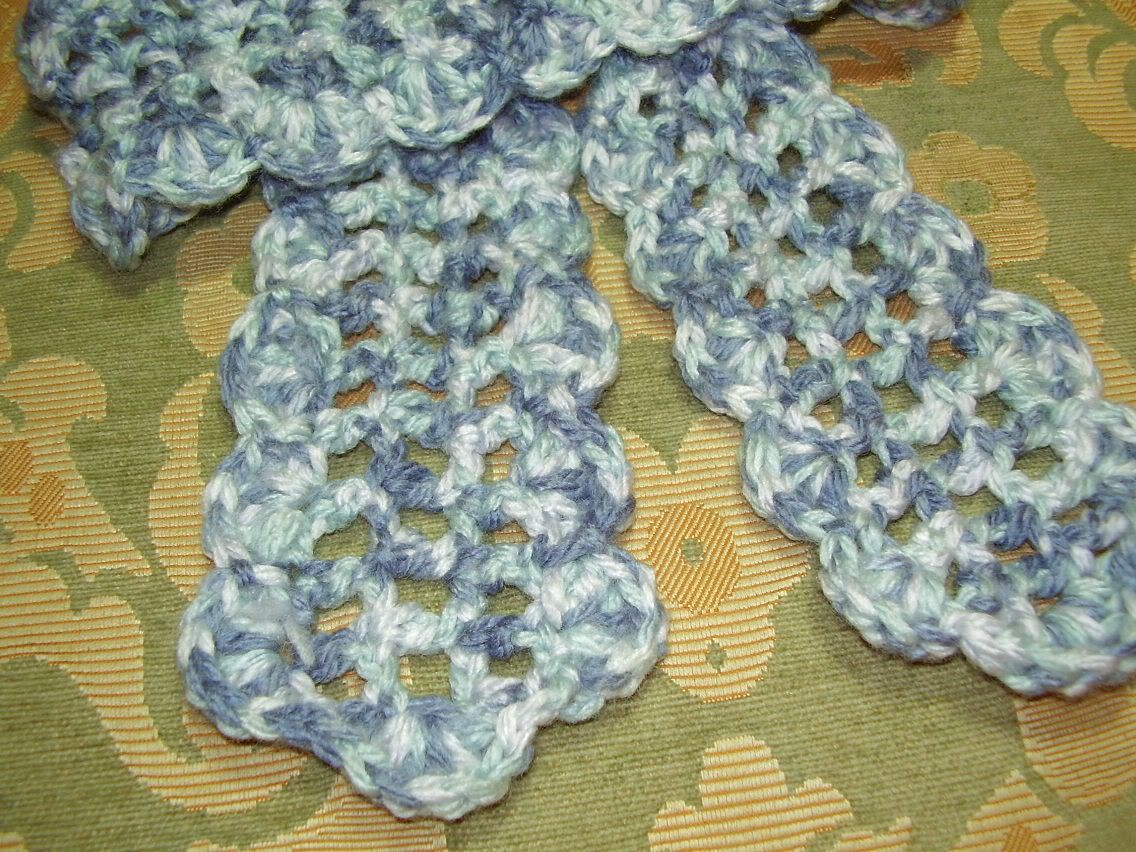 It looks like my love affair with felted bags is on hiatus at the moment so I'm nurturing my fondness for crochet and scarves (I am still knitting in the wings, honest!).
And last week while on (ahem) holiday (ahem) I crochet 3 scarves. This blue scarf is the
One Skein Scarf
available from Patons Yarns. I used almost two balls of King Cole Magnum Chunky Multi and the scarf measures about 1.5 meters long. I haven't blocked it yet but I had to share it now - a girl has to blog about something. Related Post:
Crochet Practice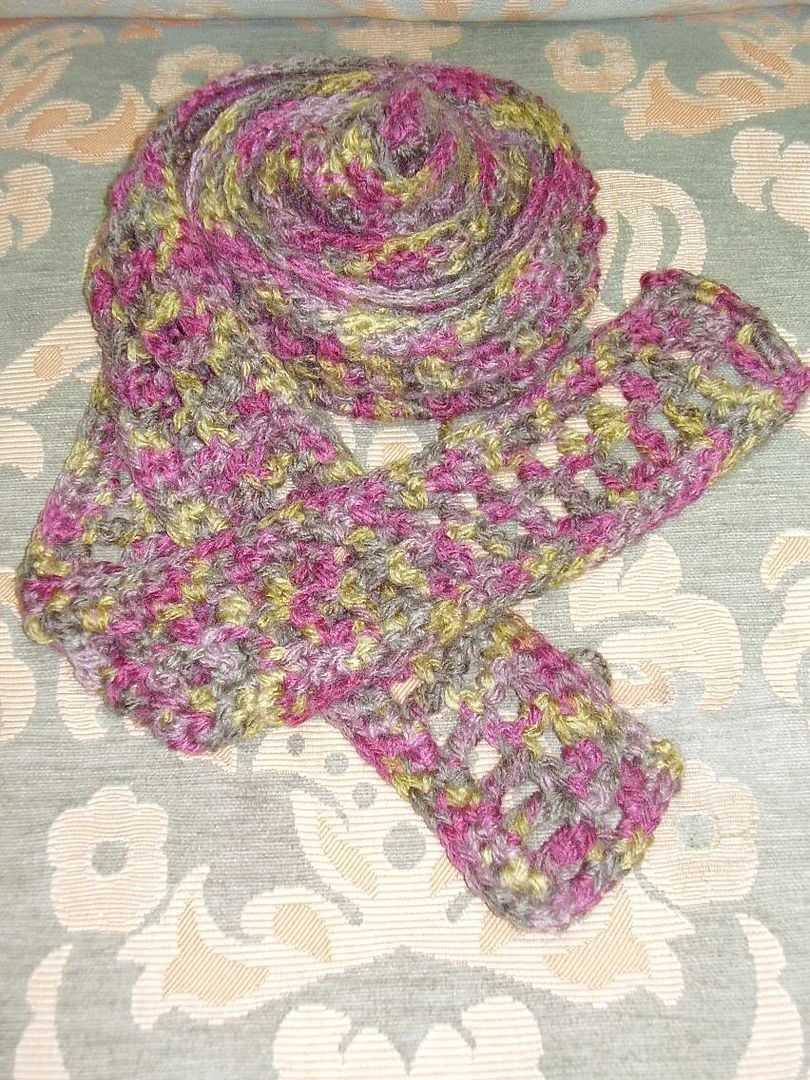 The next two scarves are both crochet using the same pattern -
Skinny Scarf
- by Sandi Marshall. The multicoloured scarf was crochet using King Cole Magnum Chunky Multi and it measures in at about 2.5 meters. I didn't add a fringe as specified in the pattern.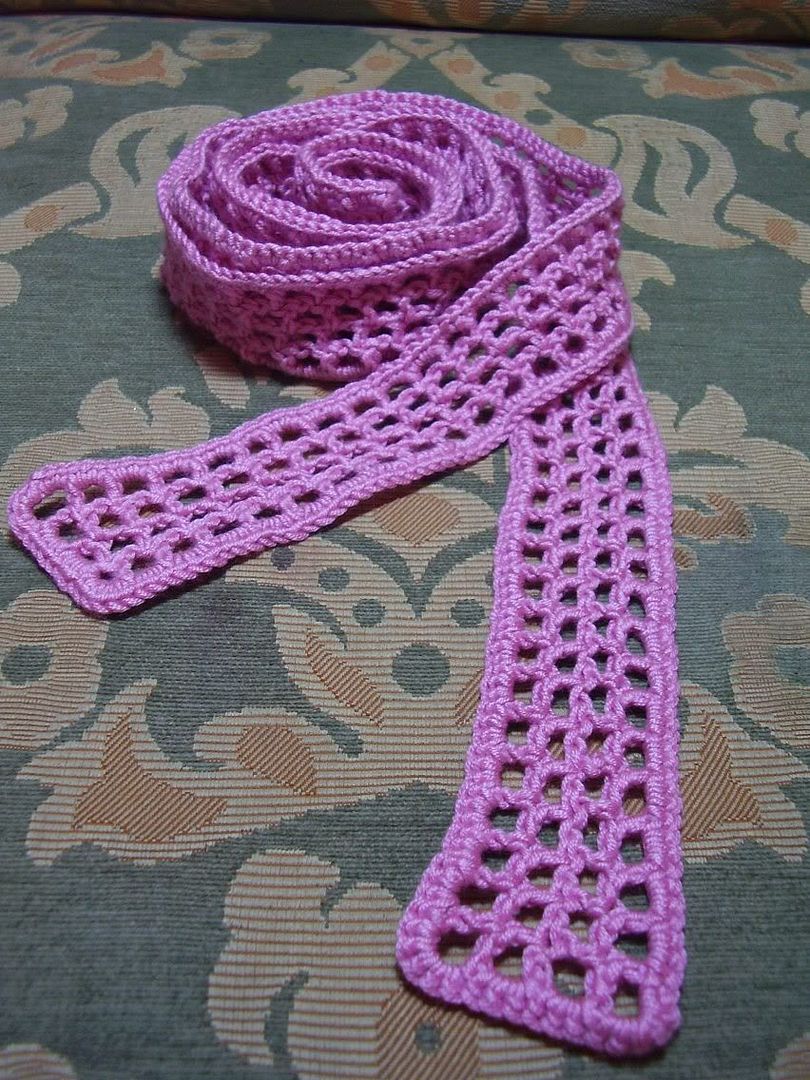 The pink scarf used about one ball of King Cole Smooth DK in shade 806. I love the slinky texture of this one and think it would make a great belt if crochet in a firmer yarn or cotton. It measures approx 2 meters.
I had a great holiday and enjoyed crocheting in the evenings. However the lighting in the apartment was terrible and I missed my daylight lamp that Mr CB bought me last Christmas. Next time we go I shall be bringing it with me - so that's one lamp, a change of clothes and a sackful of yarn. Perfect!