OMG - I've just re-read the rules, and scarves are supposed to be
RECEIVED by 1st November
. EEEK! No panic. No panic. It'll be ready in a few short days.
A couple of things I've learned while taking part in this exchange:
1) Trust your instincts & pay attention to your first impression:

I've gone back to the first scarf I chose for my pal. I've simply swapped the cotton/angora yarn for some merino yarn as the angora was killing me. Not sure why I felt the need to find a new pattern etc every 5 mins.... Strange. No doubt there's some subconscious reason for it.
2) Be confident in your choices:
Even though I chose a scarf that I think my pal will like based on her questionnaire and what I read on her blog, I still doubted my choice(s).
3) Admire other participants' work - but from a distance:
I felt like a kid in a sweet shop when looking at all the lovely scarves being made. I started to question my own abilities as a knitter/crochet(er) and whether I should even be taking part. It's not intimidation. But the choices and variety were sometimes so overwhelming.
4) Have fun!
Yes, have fun! I was having fun. Until I got stressed about whether or not the scarf would be acceptable or appropriate or nice enough or blah blah blah. I walked away from it all yesterday and approached it with a clear head this morning. Now I'm having fun again.
5) Recognise your achievements.
I've learned some new knitting / crocheting techniques & stitches and I've worked with yarns I wouldn't have normally worked with. I have created (almost) something beautiful.
6) Customise! Customise! Customise!
I spent so many many hours trawling the web for scarf patterns and surprisingly, of all the free patterns out there I didn't find one that grabbed my attention for my pal. Especially as she is such an experienced and talented knitter/crafter AND has taken part in many exchanges in the past. I won't be afraid to customise existing patterns or experiment with something of my own next time. If I can't find what I want, I'll have to come up with it myself!
7) Plan.

I will definitely set realistic goals for the next exchange. I didn't appreciate how much time I would spend on this one. I am amazed at how many exchanges and swaps some people take part in. Stunned actually. Not sure how they manage it all.
8) Chill out.
It's just a scarf exchange. What's the worst that can happen?
Conclusion: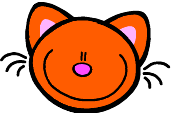 I'll definitely be taking part in more exchanges. It's nice to make something that will hopefully be appreciated by somebody other than myself, as I generally tend to knit just for me me ME! There were a few familiar faces taking part in the exchange and it was nice to 'bump' into people somewhere different.