Amended/updated on 19 May 2006: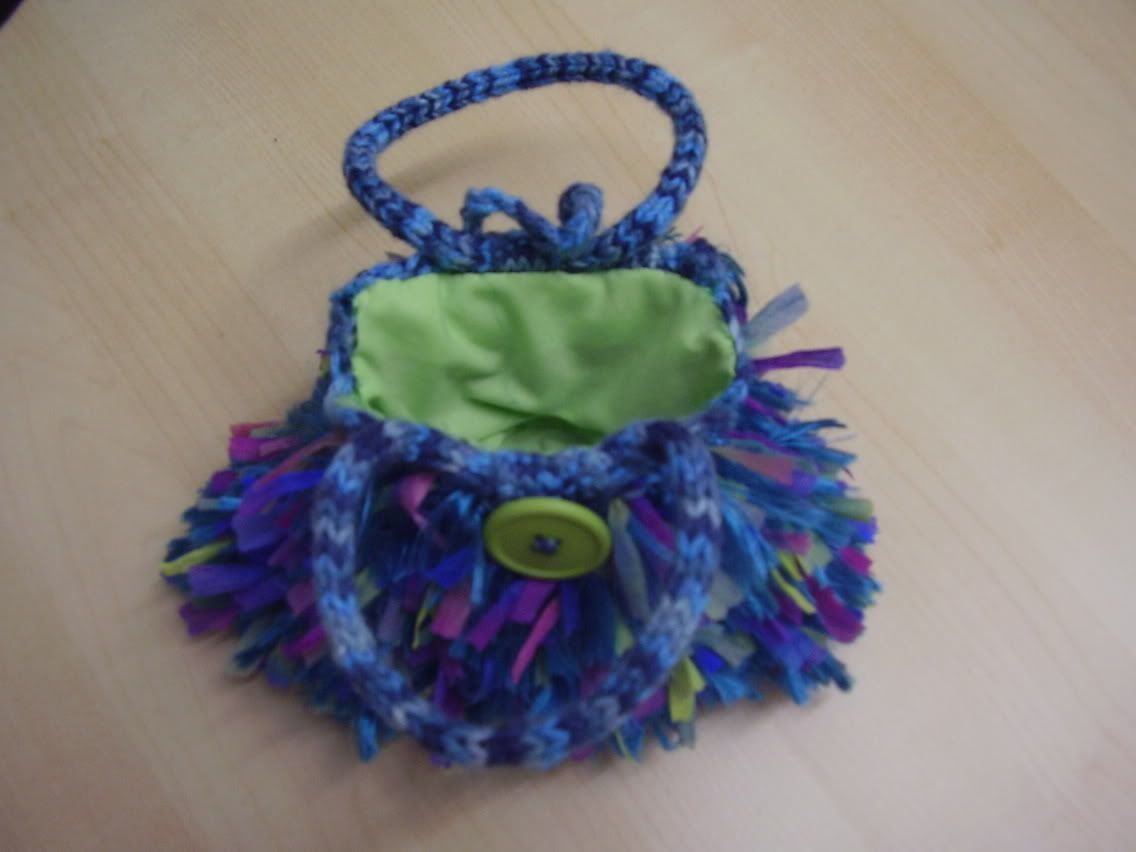 I've just finished this cute little bag in Sirdar Fizz and HayfieldDK somethingorother. I've called it my Sirdar Fizz Clubbing Bag. The actual pattern is for the 'MITA' bag from
Berocco
. I wanted a small bag pattern that I could use the Fizz on and this was perfect. It's a great shape and only used half a ball of DK and 3/4 ball of Fizz.
For the handles, I made a couple of cords on my daughter's knitting nancy*. Did you ever have a knitting nancy when you were a child? I will definitely be using it again!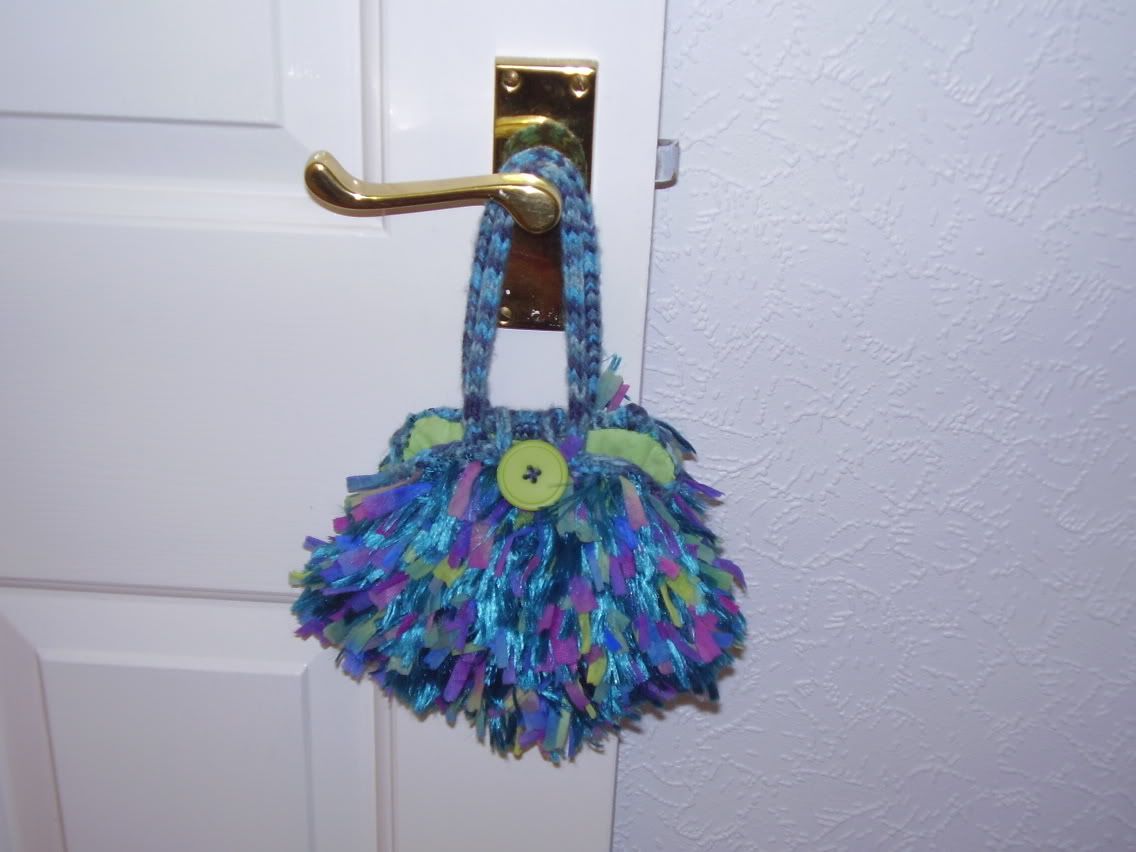 This is not a felted bag. Just a straightforward knitted bag with a delightfully bright button and matching cotton lining! The handles are bangle size - just large enough to slip over your wrist and the bag is big enough to carry a mobile, lippy, keys, money and anything else you feel might be appropriate for a night on the town.
Anyway, I started it and ripped it back as i didn't like the shape. I went through this process 5 times! I eventually found the strength to do something with the blasted thing otherwise it was going to end up in the bin. And suddenly whaddya know - it was finished. Nothing like considering throwing about £?? worth of wool in the bin to inspire you to come up with a solution. I'm pleased with the way it turned out.
Looking at the photos of the bag, it reminds me of Animal from the Muppet Show - or is it Oscar from Sesame Street - what do you think?
Let me know. Thanks....Bernie
*For information on Knitting Nancys follow this link to 'The Lost Art of Knitting':
www.waynesthisandthat.com/knittingnancys.html