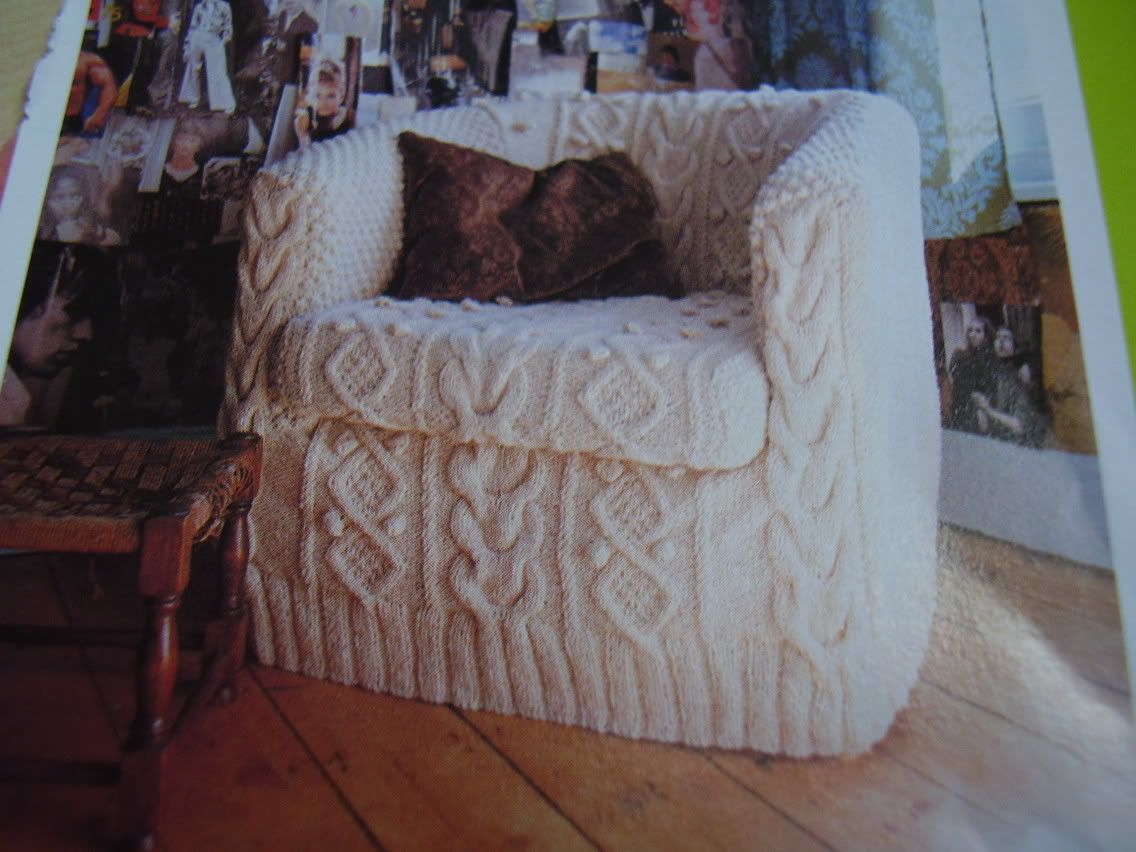 One thing I really enjoy doing every now and then is trawling through my old issues of craft magazines. Obviously being a professional hoarder I could never part with my beloved publications but occasionally I am prone to ripping out articles or pictures that inspire me and I keep (hoard) these clippings organised in folders.
Sometimes I'll gather a group of articles or pictures of a particular colour scheme or theme and pin it on my noticeboard. It can be very helpful, especially when you lose your crafting mojo.
Here are a couple of things I came across recently.
The Aran patterned armchair cover above was featured in this months 'Crafts Beautiful' magazine and is taken from 'New Knits' by Erika Knight. One thing came to mind immediately when I saw this picture - if you are not in the habit of knitting a swatch before commencing a project there is hope should the FO end up ten sizes too big. You can always use it to update furniture in your home!
I love these flip-flops / sandals which are by Antik Batik, which were featured in 'More' magazine earlier this year. They cost a
whopping
£70 but I am sure there are dozens of you out there who could create something equally beautiful but at a fraction of the cost. Maybe these will inspire somebody to tart up their manky old flip-flops! I know I will be crocheting some flowers to embellish mine...