I've been soooo busy working on the new Webring that I haven't had a chance to share my lovely gorgeous scrumdiddilyumptious wool with you. I am now the very happy and proud owner of 4 balls of Noro Kureyon 159 and 4 balls of Debbie Bliss Merino Aran.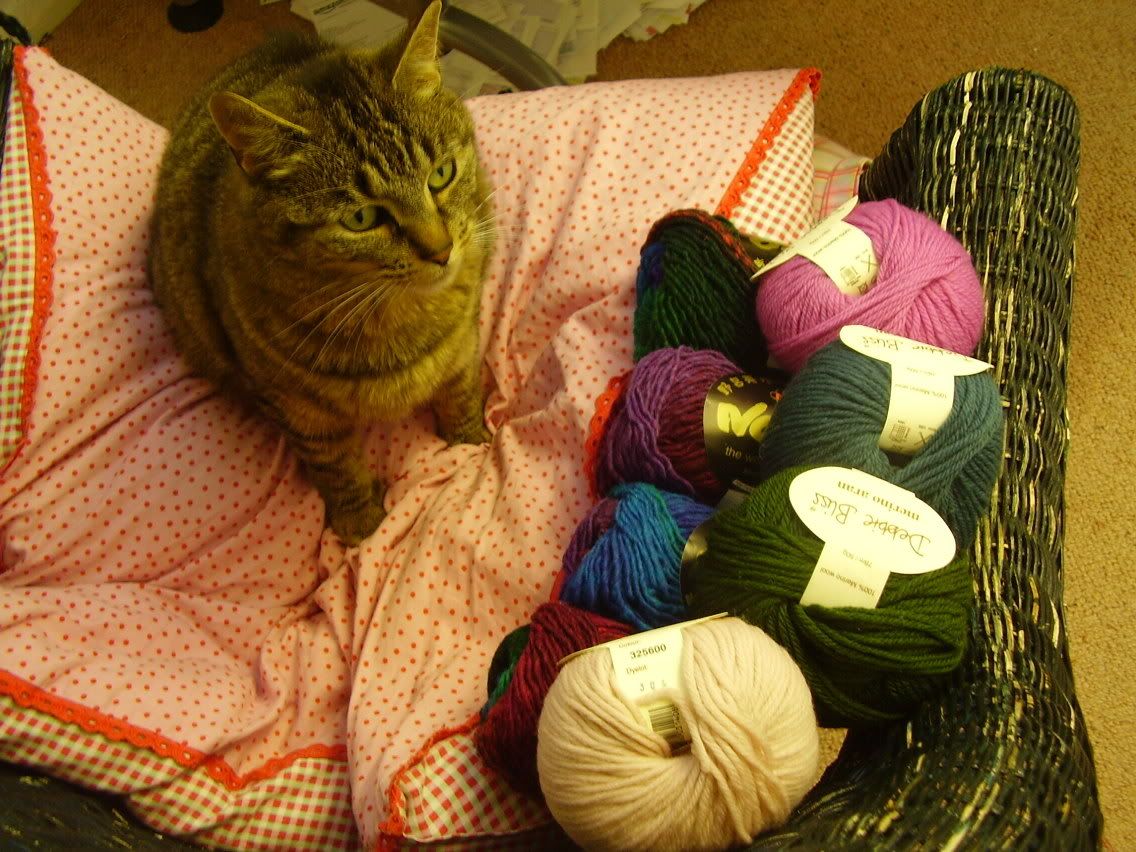 As you can see, Mademoiselle Jade had a thorough inspection and gave her apurrrrroval of the newly acquired stash. Maybe she's hoping I'll make her a new bed or something. (Sorry Jade, I'll make it up to you another time!)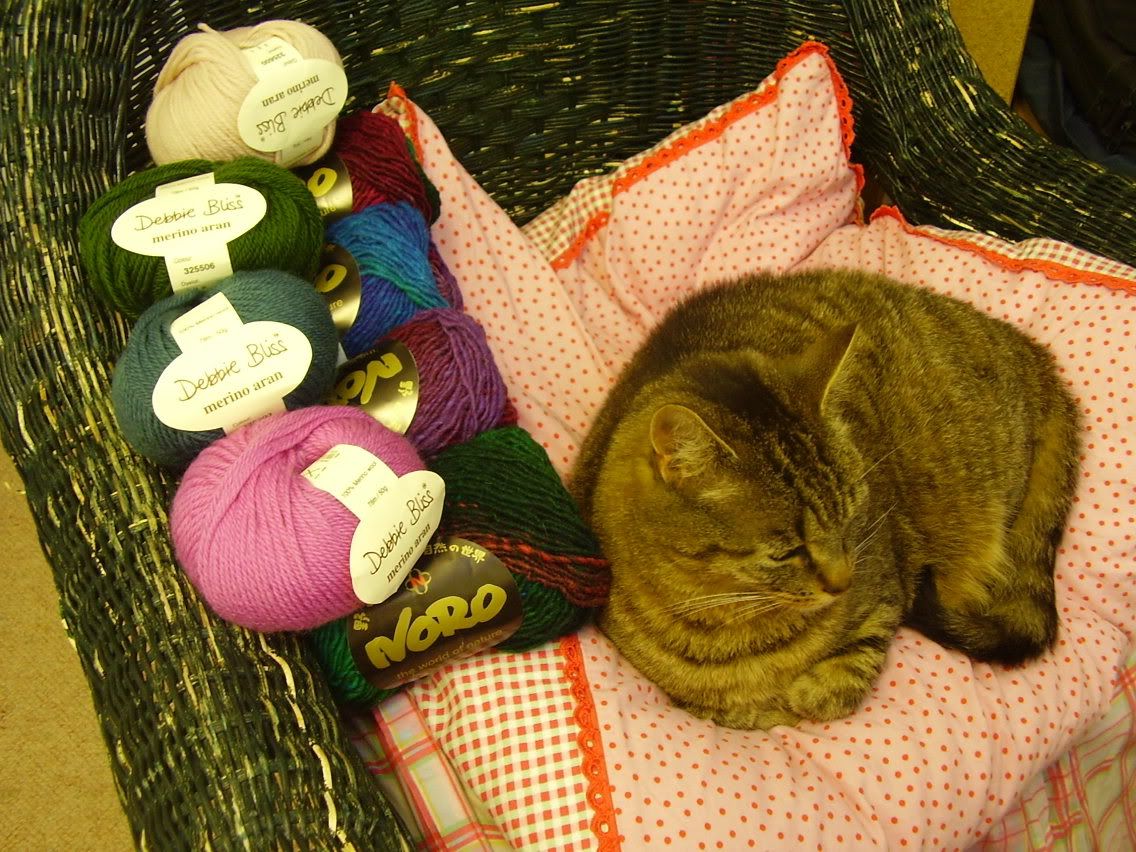 Can you believe I purchased this wool online on Saturday evening from Kangaroo and it arrived in the post this morning. I would also like to add that there is no postage on their yarn so I am even happier. I must dash so I'll leave you with the pictures of this lovely wool to admire. No drooling over the keyboard folks!