My first choice for the ISE has always been Debbie Bliss Cotton Angora. It arrived today and I love the colours. I have two balls of each lovely shade: terracotta, off-white and sage green. The total yardage available is 492yds.


The second choice for this exchange is this Merino DK wool. The colours are Coral, Jade and Off-white.

And here's my dilemma. I'm absolutely stumped! I'm torn between Anthropologie's Hidden Vines Scarf and Debbie Stoller's Stripes Forever Scarf.

If I make the Hidden Vines Scarf I will be using the Merino (or maybe even some Debbie Bliss Merino DK that I have in my stash - hmmm). Or if I make the Forever Stripes scarf from Happy Hooker, it will be the Cotton Angora. Decisions, decisions. Maybe I should just make both! A lot of the other ISE members are doing this.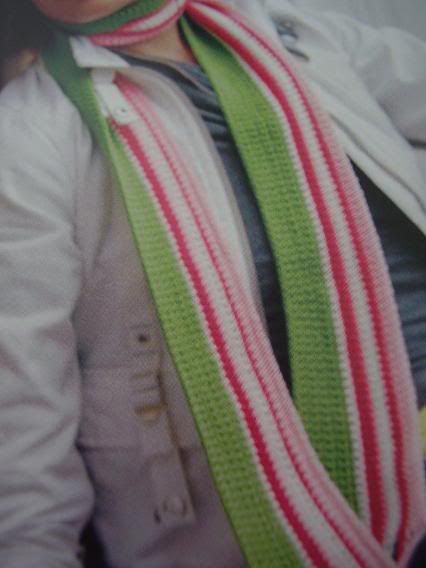 Another thought I had was to make the Forever Stripes scarf and add a few flowers to it. What do you think?
Help me, please!