Miss CB wants to dress up as a pumpkin this year. Usually it's a skeleton, or a skeleton, or a skeleton or a witch. But this year, thinking I could kick back and relax, she throws me a curve ball. She wants to dress up as a pumpkin!
And of course, she doesn't want me to run one up on the sewing machine as that would be far too 'droopy' and the 'wrong shape'. So we've gone with a pumpkin shape cut from cardboard, embellished with felt pumpkin leaves etc... I've spent today 'slaving' away on her outfit, in between everything else, which she needs for tomorrow evening's fancy dress disco at the local youth club.
Here's a few piccies of my progress so far... I'll be posting more shortly.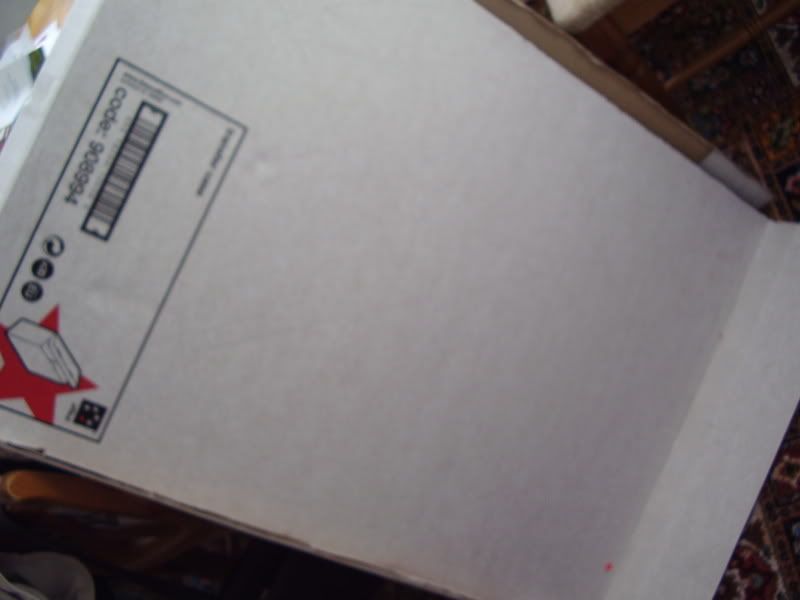 Start with a blank box and paint it orange. Easy! Try not to use cardboard that is too thick or heavy.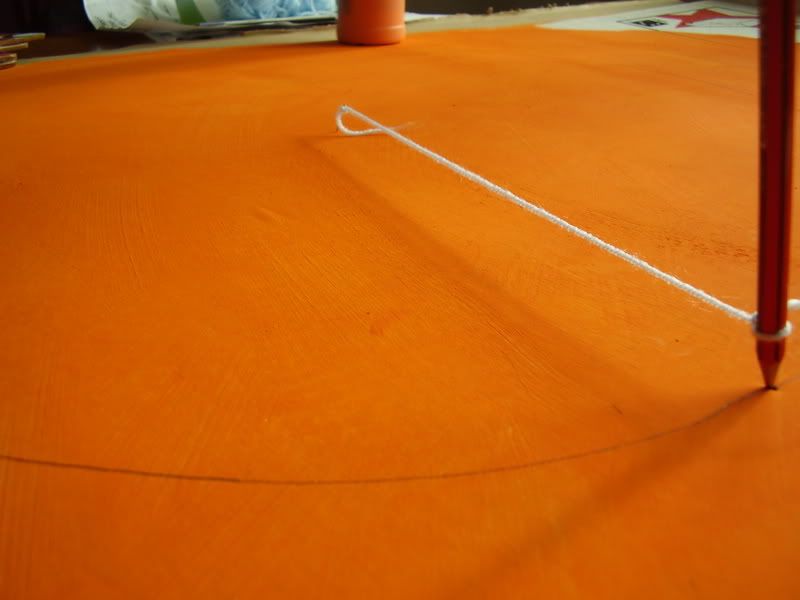 Draw a circle the size you require. To get an accurate circle use a piece of string or yarn tied to a pencil.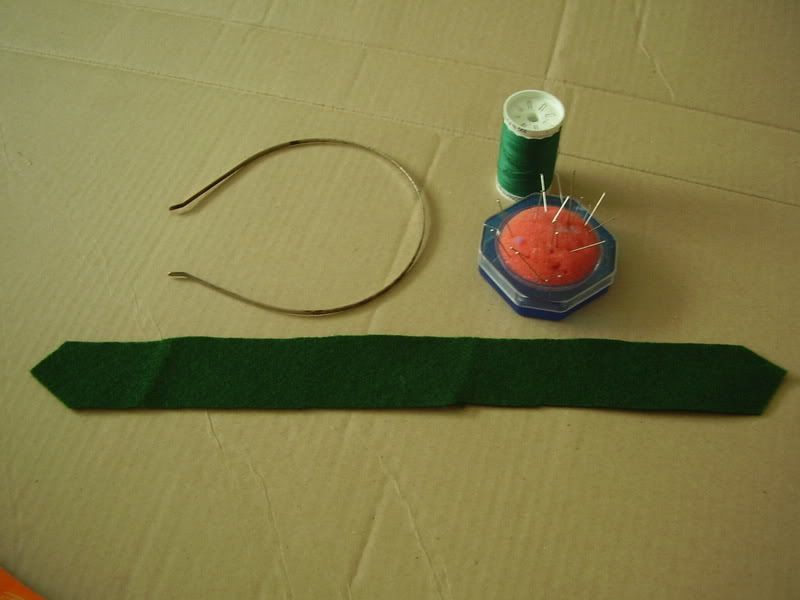 To make the headdress, cover an old headband with felt. I chose green felt to match the leaves (see below).
I cut out a piece of felt about 1.5" wide and long enough to cover the length of the headband. Fold the felt over the headband and slip stitch the seam. Make sure you cover the pointy ends of the headband to minimise discomfort for the child.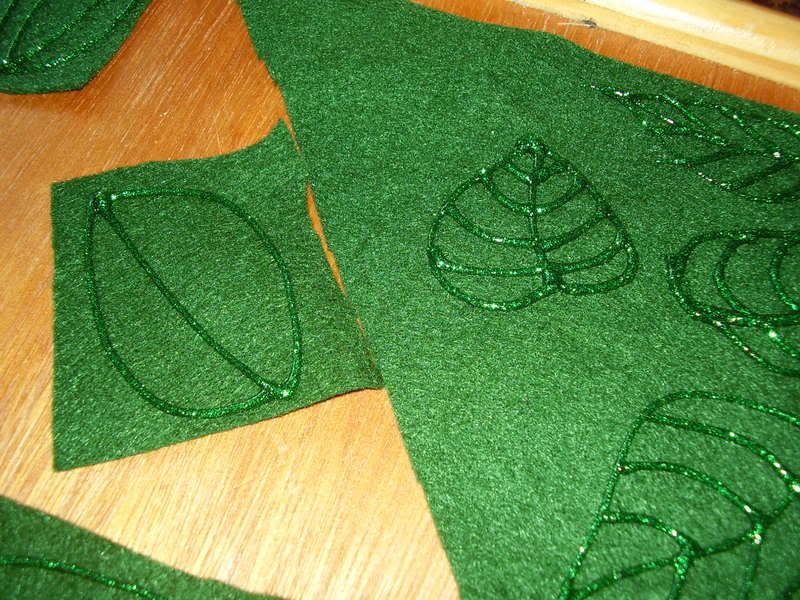 On some green felt, draw some leaves using green glitter glue. You could also use fabric paint or dimensional paint if you have it. Stick with what you have in your craft box.
Once we have decorated the 'pumpkin body' I will post more piccies. Little Miss CB should be home from school soon and she'll want to get a-paintin'!
Related Link:
http://craftybernie.blogspot.com/2006/10/pumpkin-costume-part-ii.html