So here it is. The finished costume.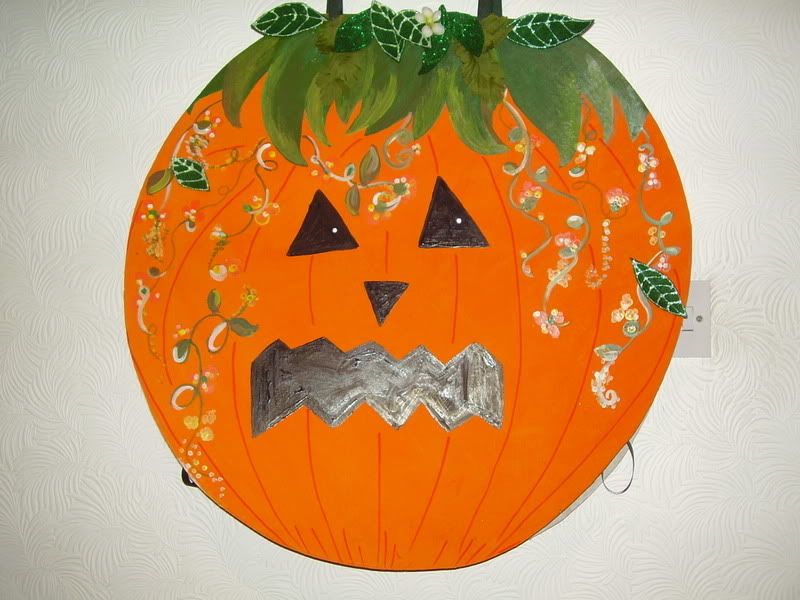 This is what Little Miss CB wanted and this is what she got: no facepaint and certainly nothing too 'girly'.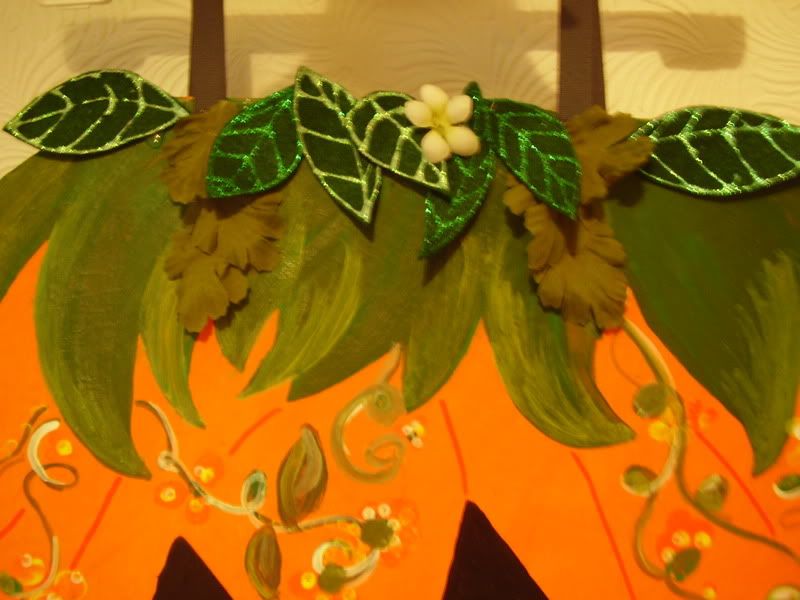 Although I did squeeze in as much glitter glue as I could (hehehe!). Well a mother's gotta try!
Thank God for Glue Guns! It took me less than 10 mins to attach all the leaves and flowers to the headband.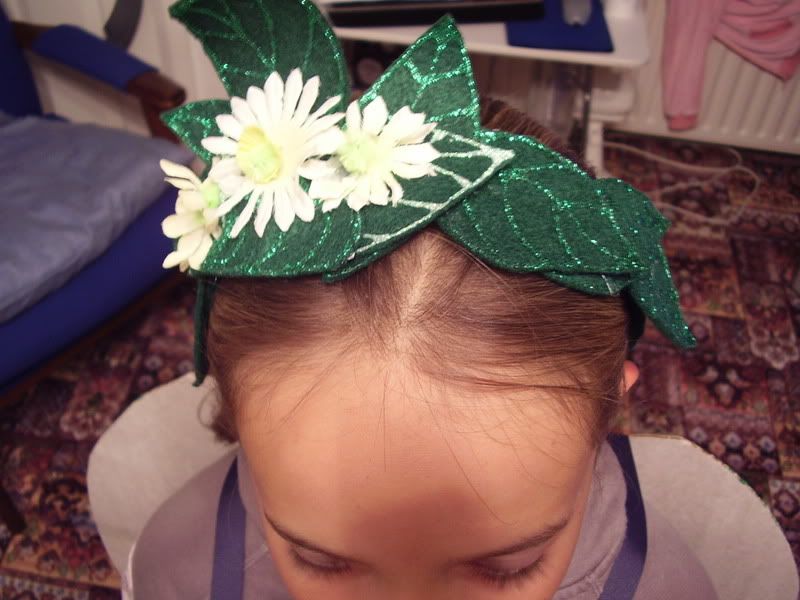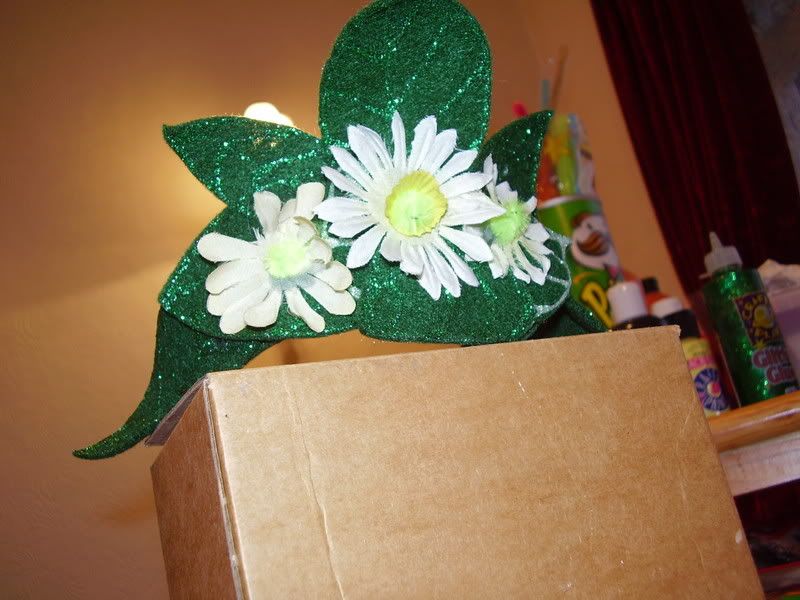 She's happy. I'm knackered. Time to put my feet up and knit, while she parties the next hour away! I swear she has a better social life than I have, harumph! :(
Enjoy the piccies.
Related Link:
http://craftybernie.blogspot.com/2006/10/pumpkin-costume.html