Ok, you win! Here's the glorious lavender infused yarn, fabric, scarf and cat. Oops, sorry, the cat is mine! The smell of lavender from the talc included is just divine. It was a real pleasure to open the parcel!
Perhaps Mademoiselle Jade thought this lot was for her, as she didn't waste any time trying on the beautiful scarf and hogging the yarn!! Pah.


Of course, opening up presents can be exhausting and what better thing to do after you've been spoiled...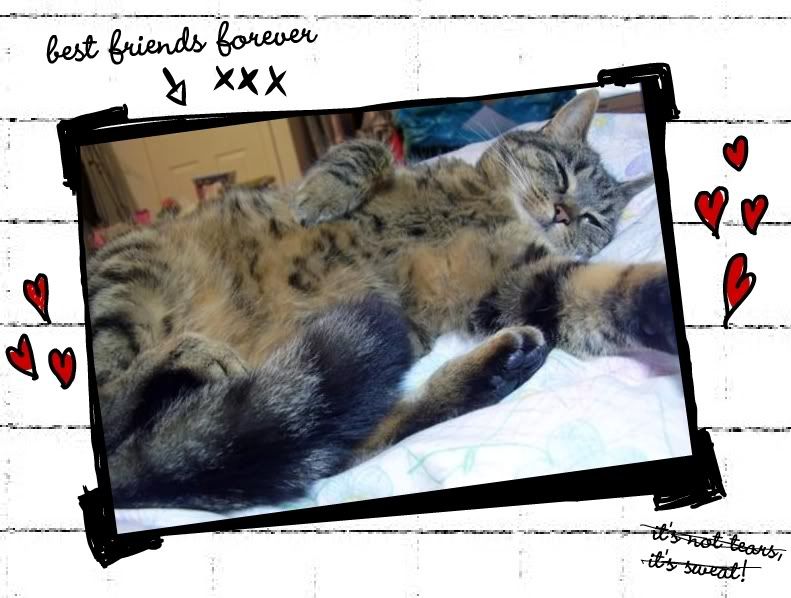 take a cat nap!

Thank you Carolinne for my wonderful gifts. I love them all! Especially the cat!