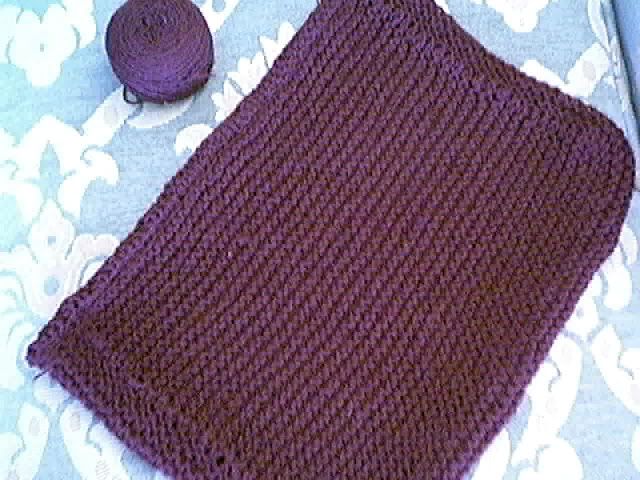 I guess one of the drawbacks of joining KALs is that you tend to neglect your own blog - or at least I do. So, here is a brief update of what's going clickety click for the Tote Along, I am currently knitting a red bag with the left over wool that I got from the charity shop a few weeks ago. This will be my third
red bag
and I am astonished at how far the wool actually went!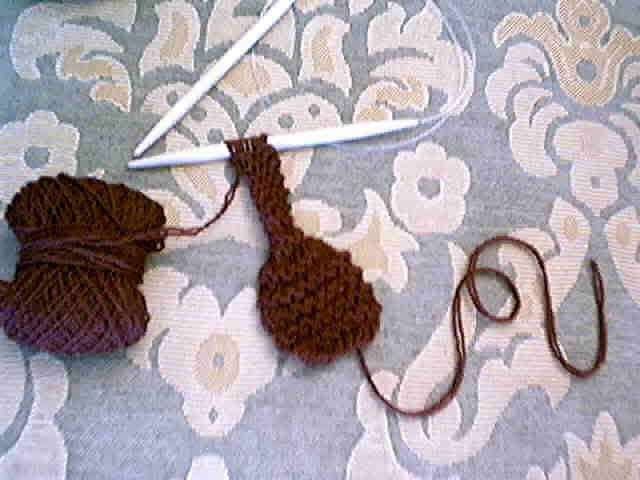 This bag is adapted from the pattern for the
Swatch & Block
bag from
Mag Knits
. The original pattern is for a square satchel but I've modified it slightly to suit my needs. The left side, base and right side is knit as one long rectangular piece. Then the front and back are worked using the short-row technique.
The short-row technique is a great way to knit as you don't have to sew any seams - perfect! I've come across this technique when knitting baby booties too. The handles for this bag will be two modified 'I' cords. I will post a piccie once the item is felted. Toodles! Bernie