Having made a mistake and accidentally
frogged
the
self-fringeing
scarf that I'm crocheting, I've made good progress and I'm about 1/3 of the way through. Here's some pictures to tempt you all.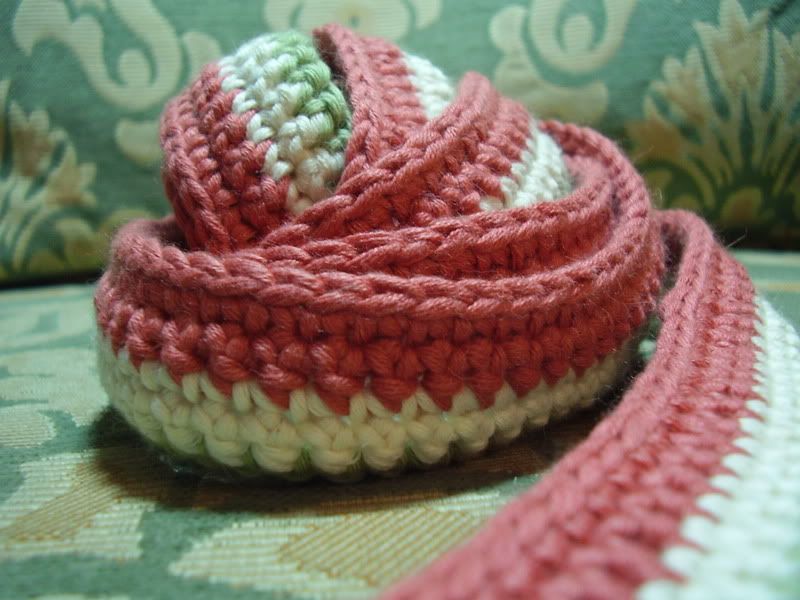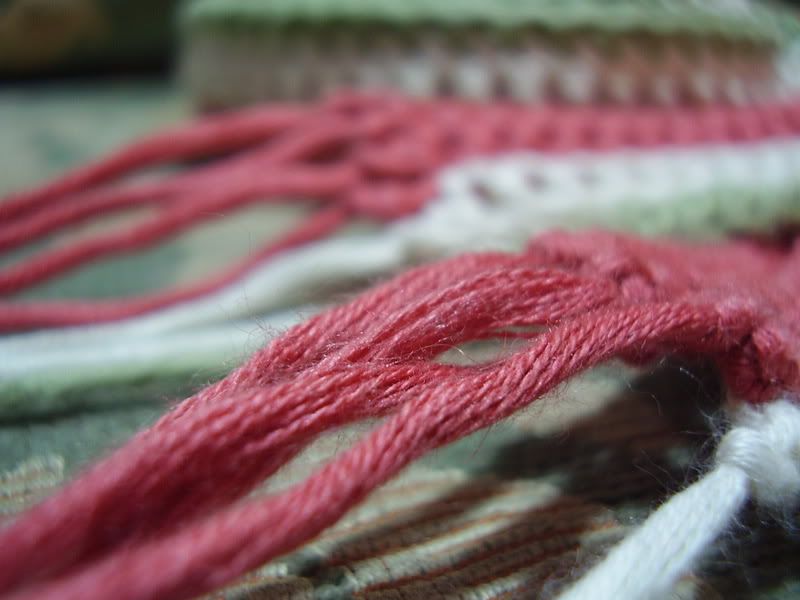 The colours aren't very true on the photo but it really is terracotta, winter white and sage green.
Just like many of you, I'm still not sure whether this will be the one for my PAL, but I'm feeling more hopeful than I was last week.
My only concern is that I haven't stuck to the exact colours my PAL likes. I chose one of her colours and then two complementing colours for the stripes. Hope she likes it.
EDITED: 29-SEP-06 - The yarn is Debbie Bliss Cotton Angora
.