Following on from my post a couple of weeks ago, here's an update on the
needle felting
project. I made this for a bookmark swap which was organised by
Jacquie
over on the
Crafty Threads 'n' Yarns
forum.
I was allocated Jacquie as my swap pal and while stalking her blog I was very inspired by many of her photographs. You should check them out if you get the chance.


One particular photo of a hummingbird caught my eye and set off some creative chain reaction in my brain. (Yes I know the finished product has nothing to do with a hummingbird whatsoever but I've learned to take my inspiration first and ask questions later!).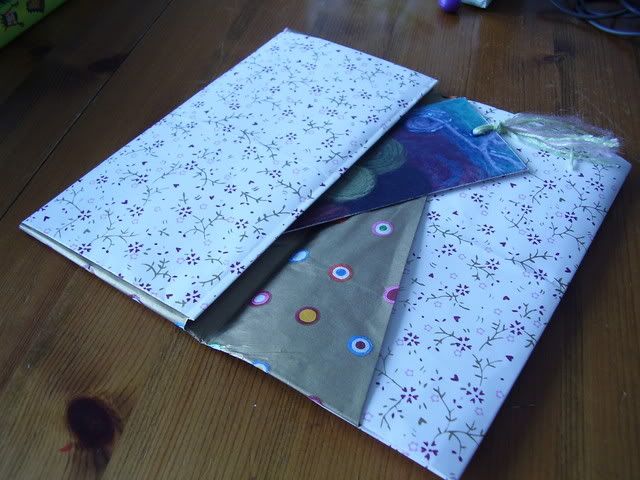 To make a long story short, the needle felted piece turned out way too thick to use as a bookmark (but it made a pretty good door wedge! lol) and I desperately wanted to turn it into something useable.

So I did the next best thing - I made a copy of the felted artwork using my scanner and some high quality photo paper. And what you see here below is the finished bookmark.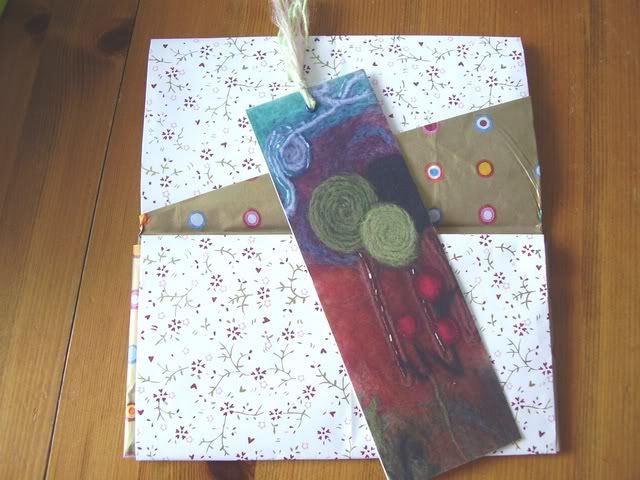 I was pleasantly surprised that it turned out so well. You can still see the texture of the wool and the beads which I was really happy with! The Wallet is is an origami-esque piece and I was astonished at how much paper I needed!

And if you look closely enough you may notice a subtle difference between the felted piece and the final book mark - can you 'spot' it?

PS I'll put up a piccie of the bookmark I received later today!