This is a needle roll I made for Paula over on the Crafty Threads n'Yarn Forum. She very kindly sent me some lovely things a few weeks ago, including this pretty butterfly print fabric.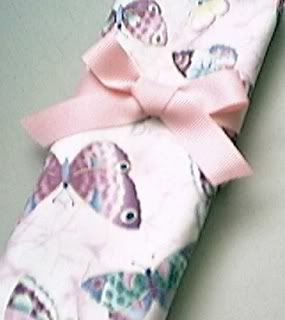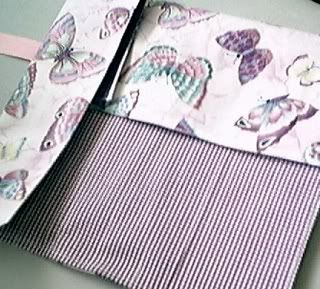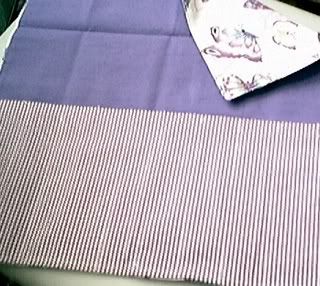 The needle roll is for Paula's DPNs, and I think it will hold quite a few pairs! Apologies for the poor photo quality, but yet again, the Digital camera is on holiday in Spain with Mr CB & Little Miss CB. Honestly, that camera spends more time travelling than I do!
The fabrics used include some purple cotton that I recycled from a pair of pyjamas, and the small check is recycled from a NEXT skirt. These items were hardly worn, if at all, so I don't feel too bad about using the fabric to make things for other people.
Next on my sewing list is a 'Namaste' type knitting bag (with one hand tied behind my back, hopping on one leg). Lol! Seriously though, I'm going to incorporate the needle roll storage with a bucket bag. Watch this space! :)